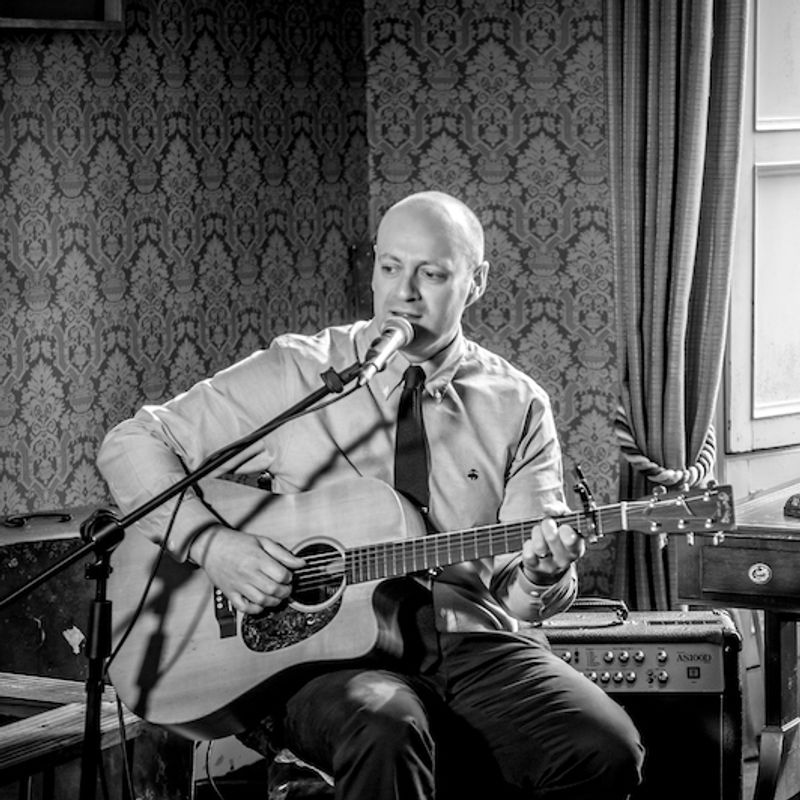 About Graham Coe
I am an experienced and fully professional singer and guitar player from Co.Wicklow. Funeral ceremonies can be a very stressful and difficult time for families and I always treat every  ceremony with the absolute respect, sensitivity and dignity that is required. Music can play a vital role in celebrating the passing of a loved one and with my extensive repertoire of liturgical and contemporary music I will do my very best to honour their memory for your friends and family. If there is a specific piece of music that the family would like to be included that is not on the list I am also happy to learn it. 
My full funeral song list can be found here below. However, If you'd like even more song suggestions I also have a wedding ceremony website and there are lots more songs there. Heres a link to that site: 
https://grahamcoemusic.com/ceremony-repertoire
If you'd like to get in touch with me you can use the contact form below or alternatively you can email me at gcoemusic@gmail.com or phone me at 0879660691.
Live Videos
This section contains live videos of me playing a number of popular funeral pieces. The first video contains a selection of songs and in  order of appearance they are: Hallelujah, Amazing Grace, Here I am Lord, Ag Chríost and Síol and to finish with The Lords My Shepherd. The three videos after that are all individual pieces that appear regularly at funeral services..
Funeral Song List
 Entrance Hymn
Here I Am Lord 
Abide with me 
Nearer my God to Thee 
Jealous of the angels
Ave Maria 
Vincent by Don Mclean
Be Not Afraid 
Morning has broken 
Make Me a Channel of your peace 
The Bells of The Angelus
Responsorial Psalm
On Eagles Wings 
Here I am Lord 
Be Not Afraid 
Wherever you go
The Lord is my shepherd 
As I kneel before you 
Hiding place by Liam Lawton 
Se an Tiarna M'aoire
Offertory Hymn
In Love for me 
In Bread we bring you Lord
The Clouds Veil 
Ave Maria 
Ag Christ and Siol
 Communion Hymn
Jealous of the Angels 
Queen of The May
The Hiding place(Liam Lawton) 
Panis Angelicus
How greta thou Art 
The Clouds Veil 
Ave Maria 
You Raise me Up 
In The Arms of an Angel 
Pie Jesu 
Hallelujah by Leonard Cohen 
Under African Skies by Paul Simon
Be Not Afraid 
Amazing Grace 
My Forever Friend 
Wind beneath my wings 
Nearer my god to thee 
Fields of Gold 
Songbird 
What colour is the wind 
Going home 
Remember me 
The Voyage 
Danny Boy 
Queen of the Mary 
Songbird 
Moon River (Andy Williams) 
Be still for the presence of the Lord
Sign of peace
Peace perfect peace 
Make me a channel of your peace 
Instrumental 
A Mhuire Mhathair
Recessional Hymn
How great Thou Art 
Bring Him Home
Going Home 
Pie Jesu 
Be Not Afraid 
Here Comes The Sun
Lady of Knock 
The Prayer 
Remember me 
In My Life
The Voyage 
Nearer my God to thee 
The old Rugged Cross 
Fields of Gold 
The Parting Glass 
When you were sweet Sixteen
The Curragh of Kildare 
Danny Boy 
The Ole bog Road 
Boolavogue 
Isle of Innisfree 
My Way 
Queen of the May 
Songbird
Among The Wicklow Hills 
Somewhere over the rainbow 
Love Me Tender 
Hallelujah by Leonard Cohen 
You'll never walk alone
Bridge over Troubled Water
Other songs to choose from:
Bridge over troubled water 
My Hero by Westlife
When I need you by Leo Sayer
24 Sycamore by Gene Pitney
Trouble by Coldplay
Everywhere by Fleetwood Mac